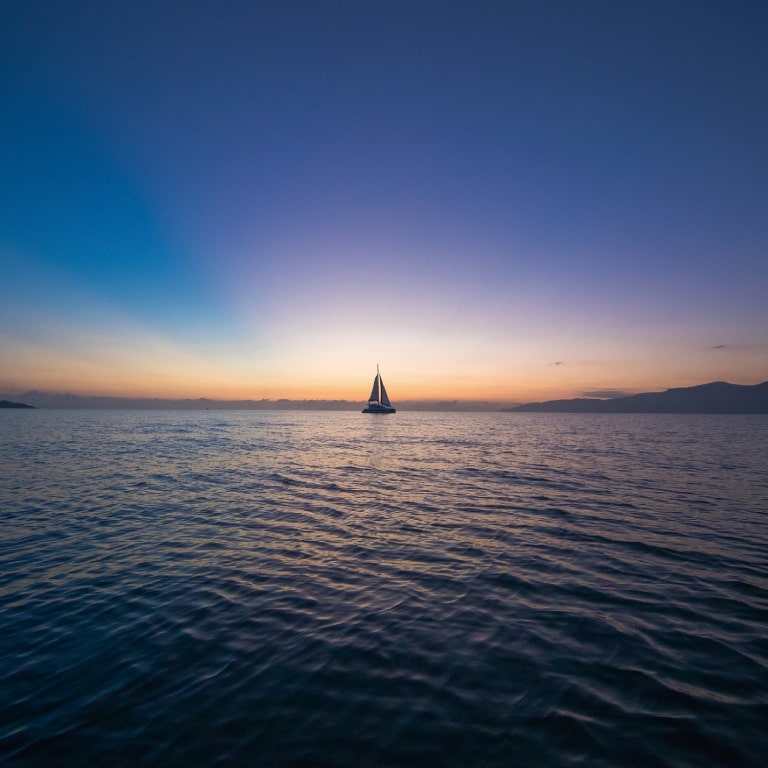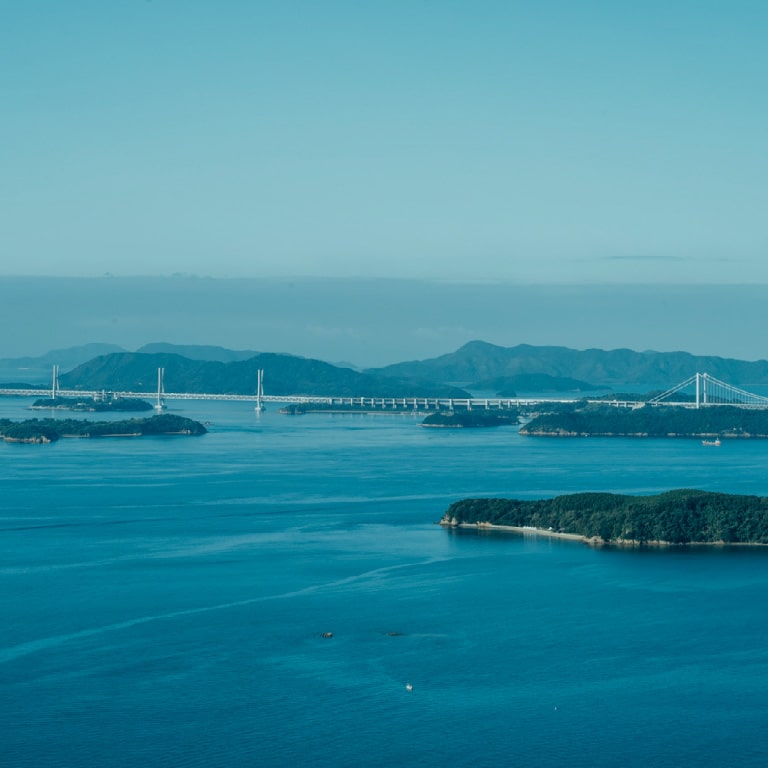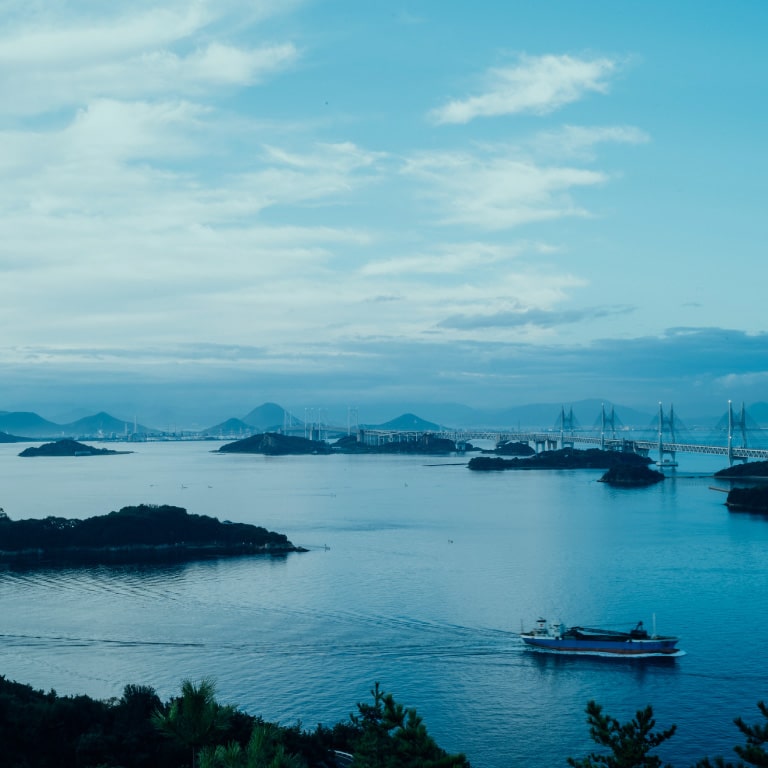 Enbark on a voyage to unveil
the beautiful islands of
SETOUCHI.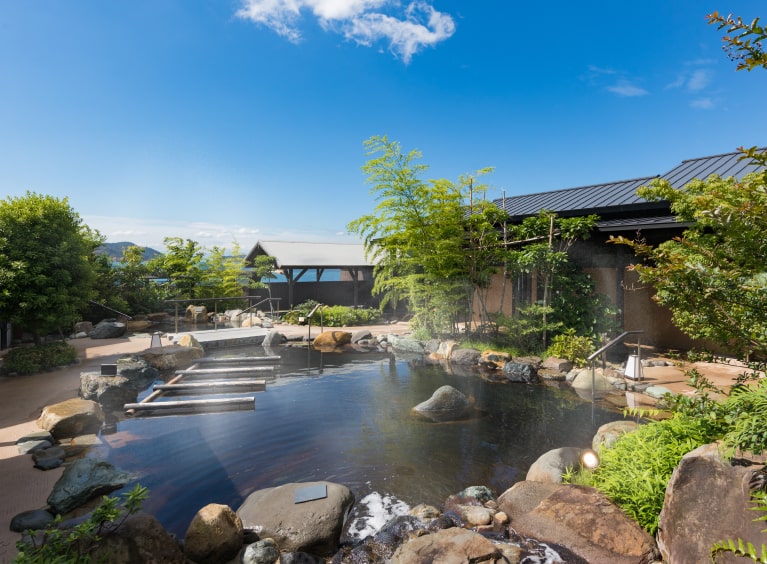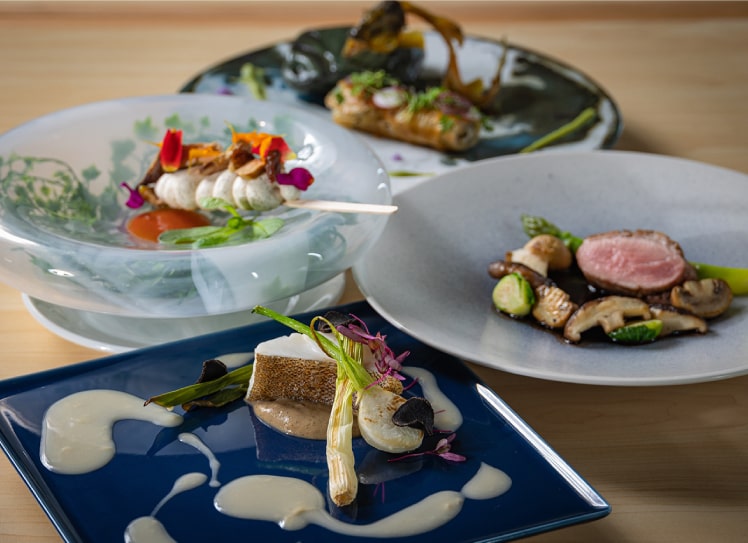 Concept
Discover the countless islands scattered across the calm waters of the Seto Inland Sea, rich in nature and its own unique culture. Home to the Setouchi International Art Festival, contemporary art has become an integral part of the islander's daily lives in recent years. UNOHOTEL is a modern lifestyle hotel offering a wide variety of facilities and exceptional hospitality, conveniently located in Uno Port―gateway to these islands. Consult our concierges with in depth knowledge of the history, culture and lifestyle of the islands for an unforgettable journey.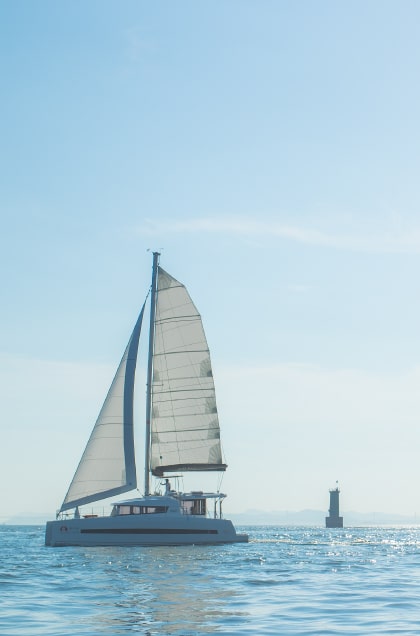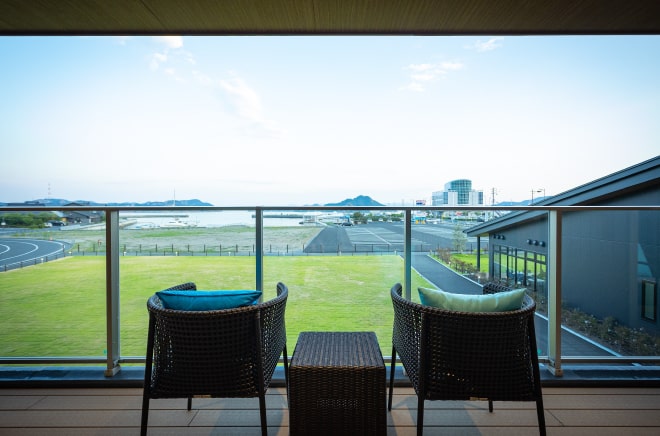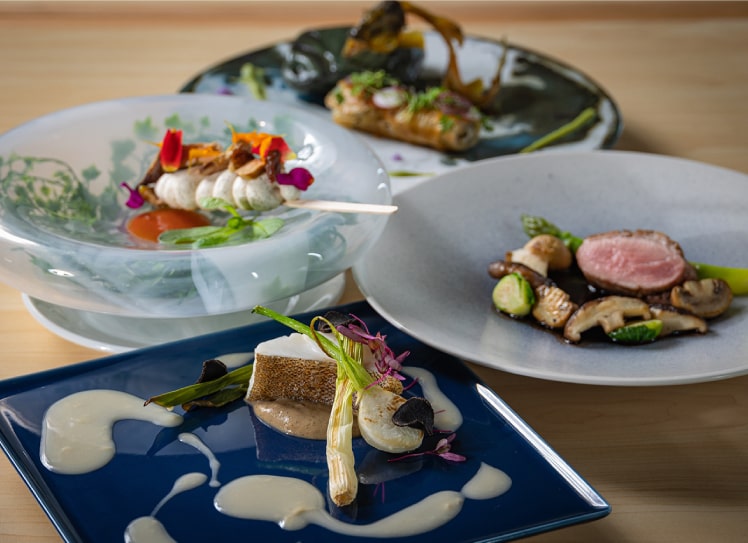 Discover the Islands
Unveil the hidden gems of the Seto Inland Sea
―a perfect blend of art, food, history and enchanting views.
1 minute walk from Uno Station on the JR Uno Minato Line.
3 minutes walk from Uno Port Ferry Pier.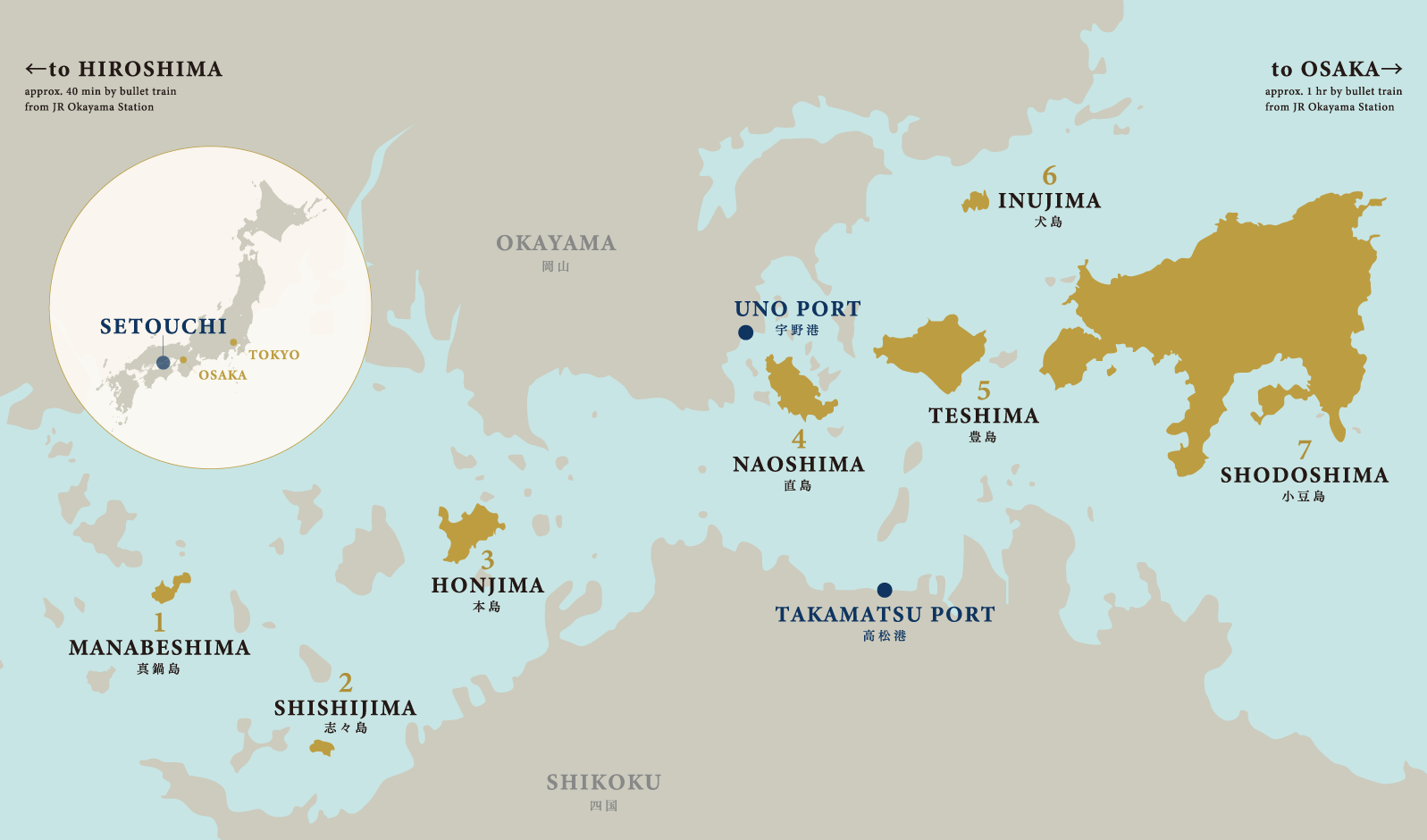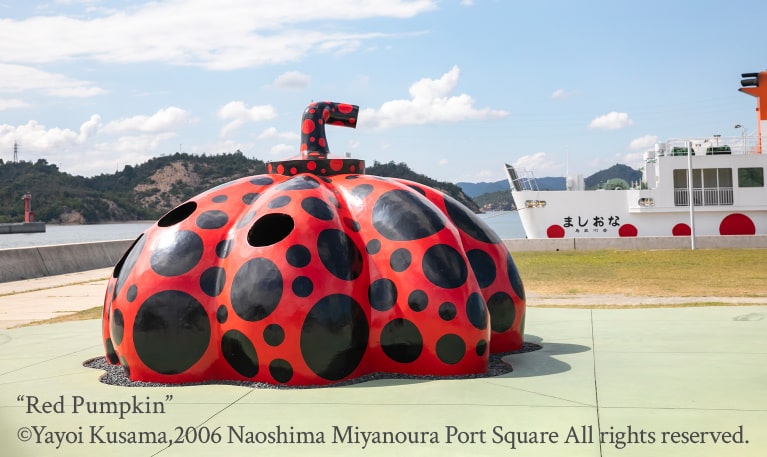 NAOSHIMA
Perhaps the most well-known of the islands, thanks to the iconic pumpkin by Yayoi Kusama. A must-visit for modern art and architecture fans.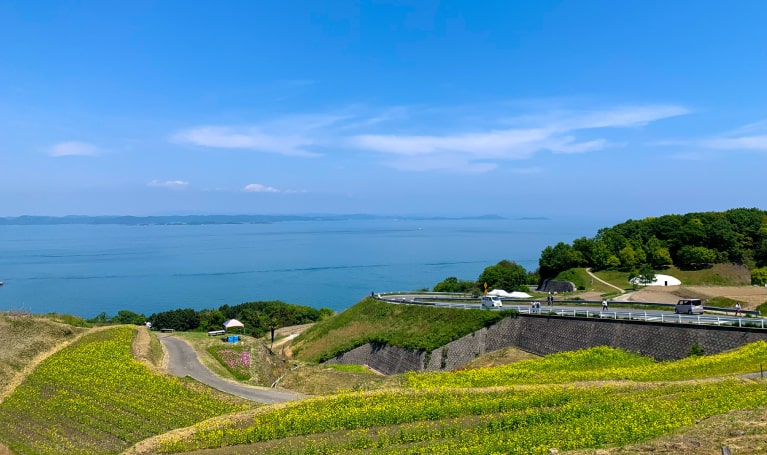 TESHIMA
Nature and art perfectly interwine on this island with the Teshima Art Museum resembling a water droplet in the corner of a rice terrace.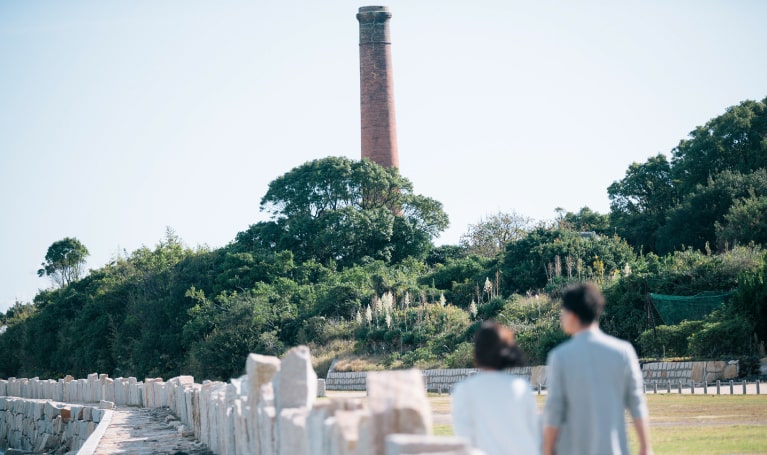 INUJIMA
The Inujima Seirensho Art Museum is built on the ruins of an abandoned copper refinery, themed on modern industrialization and sustainability.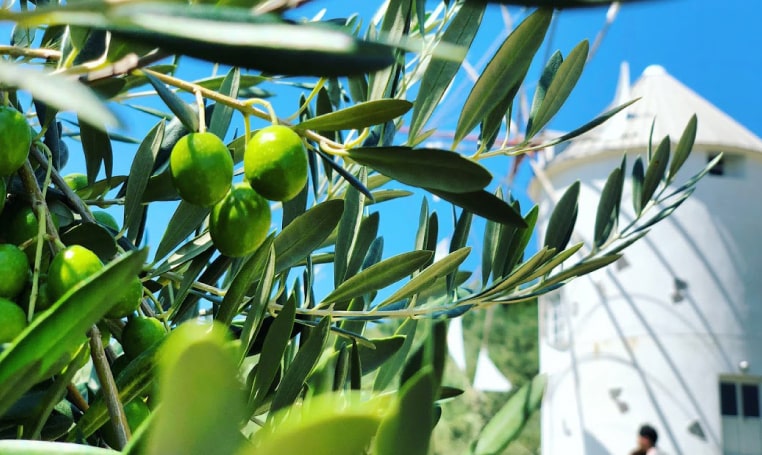 SHODOSHIMA
Breathtaking views, temples and traditional soy sauce factory tours make this rural island a popular destination for domestic travelers.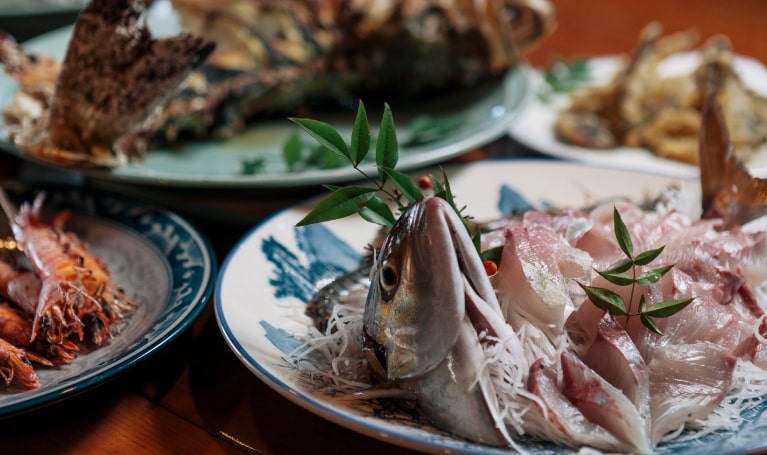 MANABESHIMA
The exquisite fresh seafood at Ryoka, a family run restaurant on this quiet fisherman's island will surely be the highlight of any foodie's trip.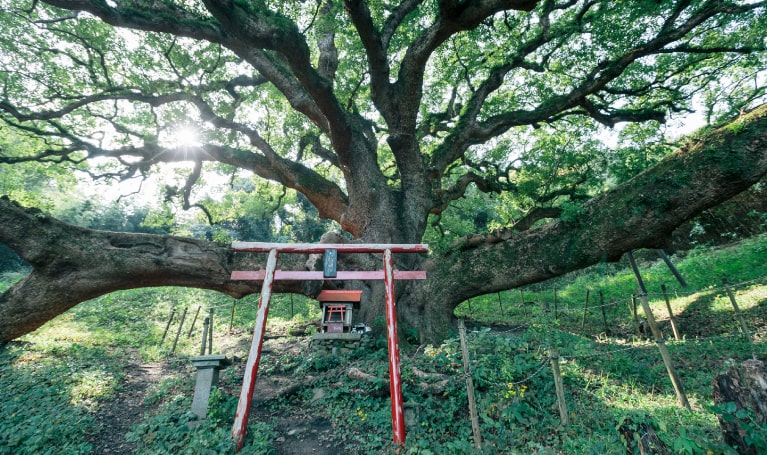 SHISHIJIMA
Enjoy a fascinating hike up to the sacred 1200 year old camphor tree watching over this idyllic island, home to less than 20 locals.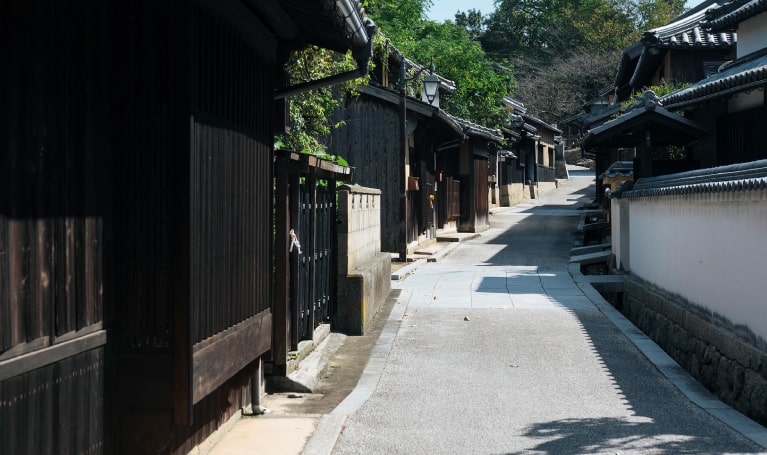 HONJIMA
Beautifully preserved historical buildings and artifacts exhibit the importance of the role this island played throughout Japanese history.
Our Rooms
Among subtle hints of traditional Japan, the decor features a deep denim blue color in homage to the area, where jeans were first manifactured in Japan. Enjoy the exhilarating oceanfront view as the evening clouds tinged with warmth slowly turn to night, and the twinkle of stars illuminate the dark skies until morning dawns. Envision your island hopping adventure among the ever changing Setouchi seascape.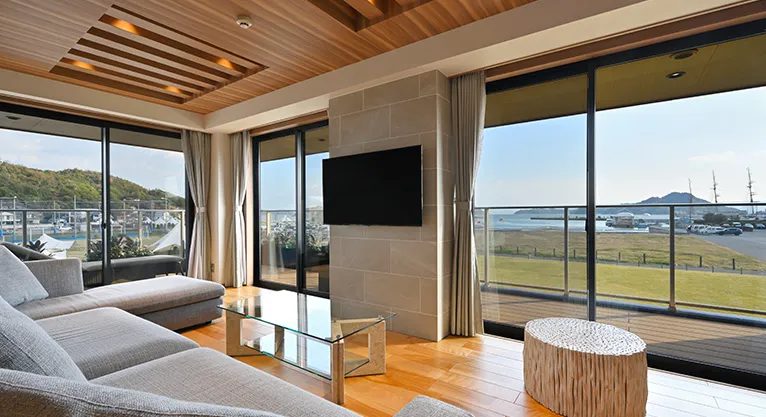 CORNER SUITE
Room size

54.53㎡

Max occupancy

1~4 people

Price

¥57,800~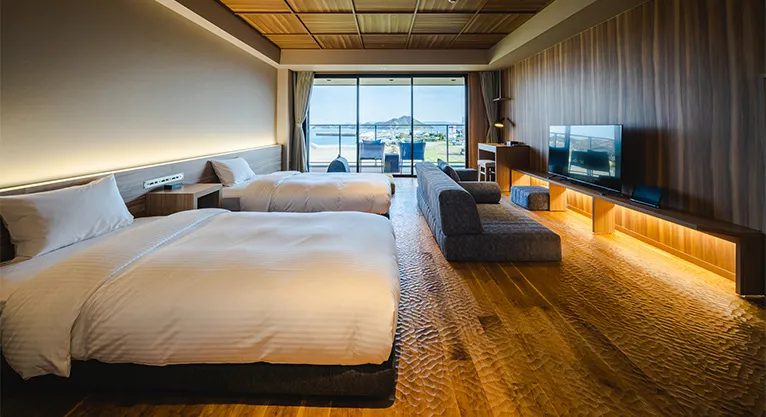 PREMIUM DELUXE - NAGURI
Room size

38.51㎡

Max occupancy

1~4 people

Price

¥43,600~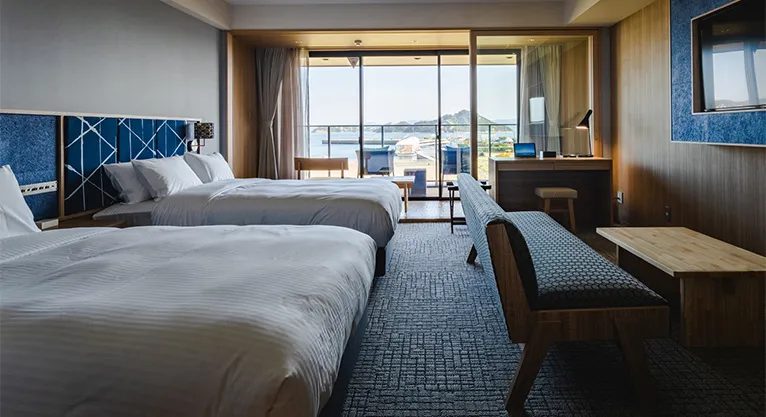 PREMIUM DELUXE ROOM
Room size

38.51㎡

Max occupancy

1~3 people

Price

¥43,600~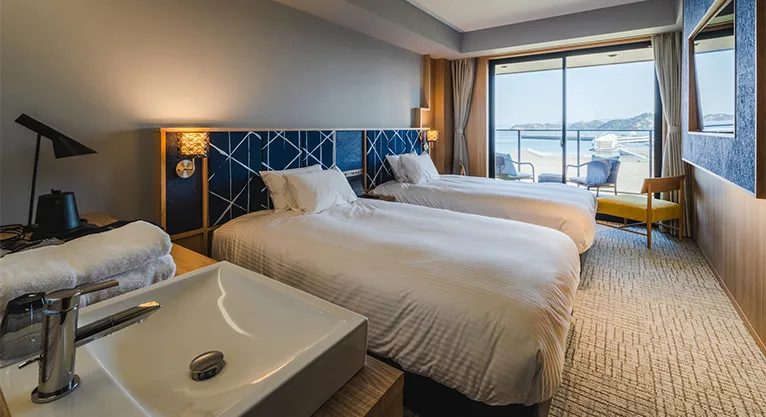 SUPERIOR TWIN
Room size

25.67㎡~28.11㎡

Max occupancy

1~2 people

Price

¥20,800~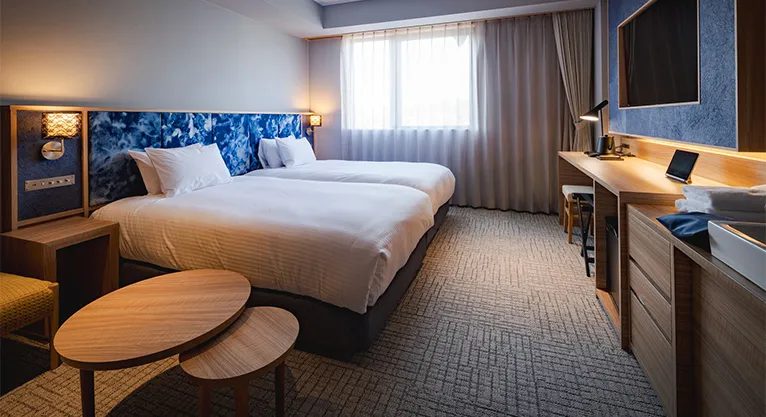 HOLLYWOOD TWIN
Room size

24.16㎡

Max occupancy

1~2 people

Price

¥15,000~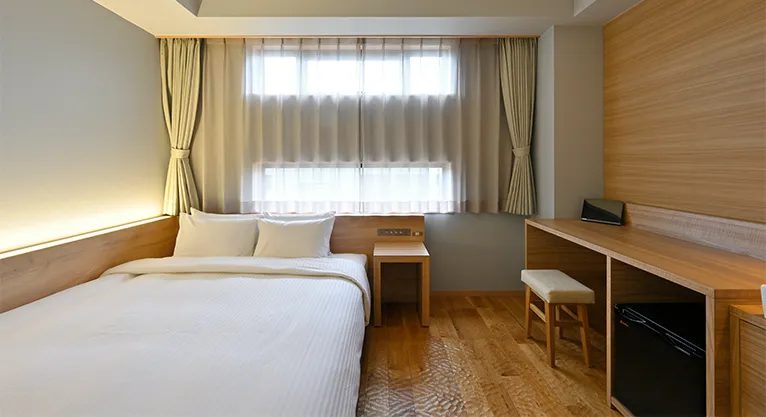 SUPERIOR DOUBLE - NAGURI
Room size

23㎡

Max occupancy

1~2 people

Price

¥15,900~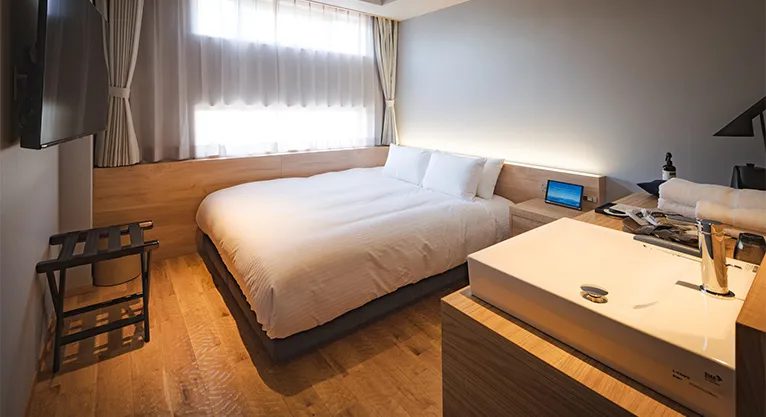 DOUBLE - NAGURI
Room size

19.33㎡

Max occupancy

1~2 people

Price

¥13,200~
ART×UNO HOTEL
UNO HOTEL is displaying artworks in guest rooms, entrance, and restaurant etc.
Artworks are regularly replaced to welcome guests. Let you encounter beautiful art while wandering in The Seto Inland Sea with beautiful islands.
There is also a small gallery space at the lobby where special exhibitions of artists' works can be purchased.
It will become the one part of memories of your journey in Seto Inland Sea.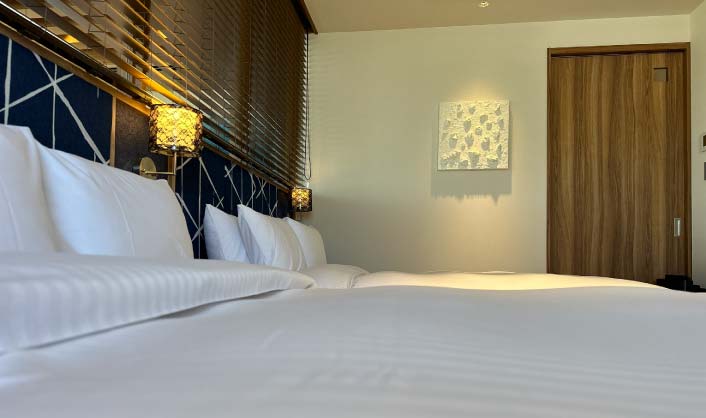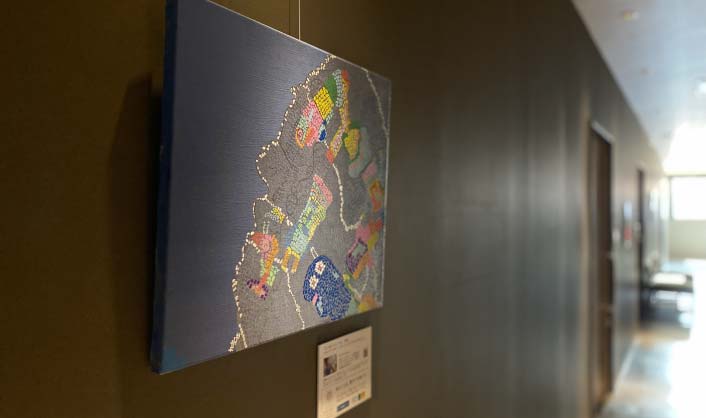 Setouchi Restaurant BLUNO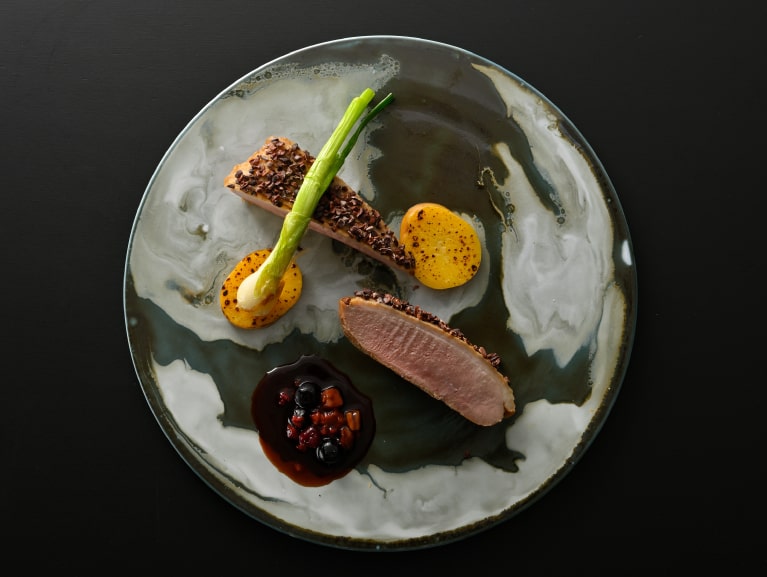 Try the innovative French based cuisine at our casual yet classy restaurant for an exceptional culinary experience, where each delicate dish is carefully cooked to perfection using only the finest ingredients―vibrant vegetables, fresh seasonal seafood from the Seto Inland Sea and meticulously raised quality wagyu beef, all locally sourced from Okayama prefecture, also known as "the land of sunshine".
Japanese Restaurant "KAIROU"
Located in Setouchi Onsen Tamanoyu, Japanese Restaurant KAIROU serves authentic Kaiseki cuisine courses using seasonal local produce from Okayama and fresh seafood from the Steouchi region. Enjoy a spectacular view of the sea as you savor each flavorful creation brought to life by a highly experienced chef dedicated to featuring the richness of Setouchi's gastronomy.
[HOUR] 11:00~21:30(L.O.21:00)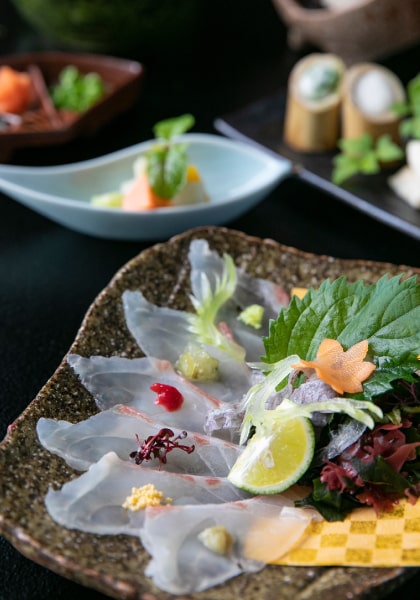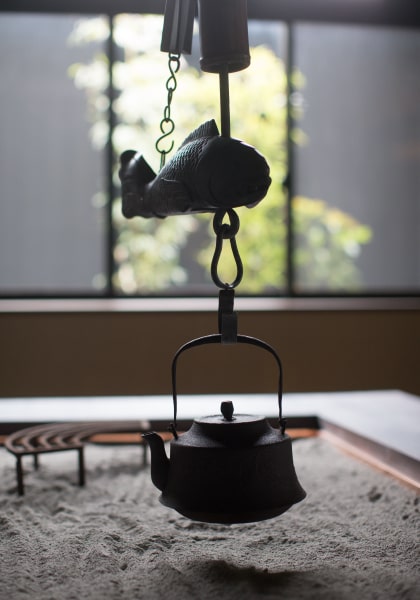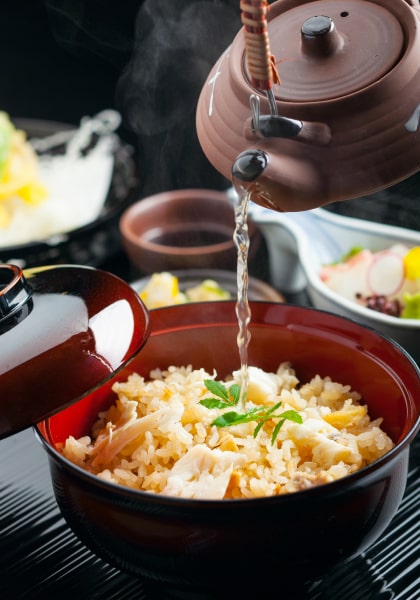 Hot springs at Setouchi Onsen "Tamanoyu"
A natural hot spring spa located next to the hotel overlooking the Seto Inland Sea with beautiful open air baths, various saunas and spa treatment rooms all set in traditional Japanese building with a serene atmosohere.
Geothermal waters of TAMANOYU spring from the 70 million year old stratum 1,027 meters (approx. 3,370ft) below ground. The chloride hot spring helps retain heat and moisture, leaving your body warm and skin supple.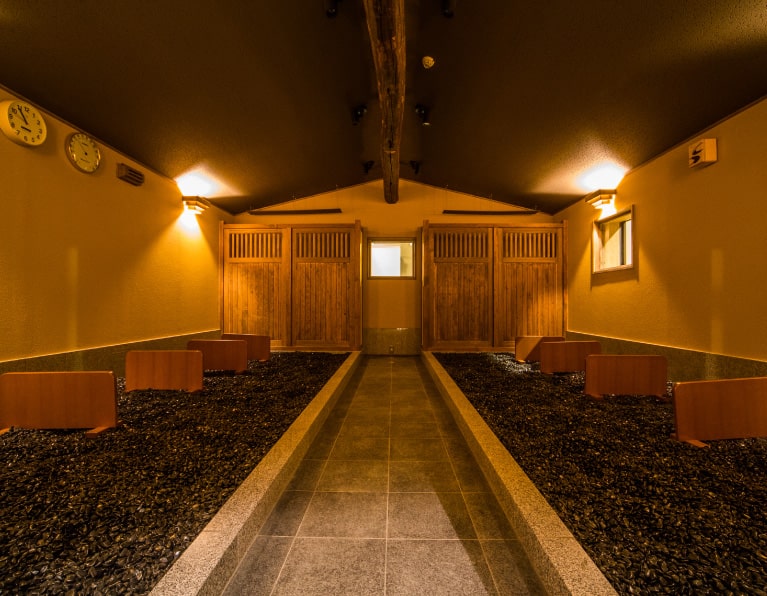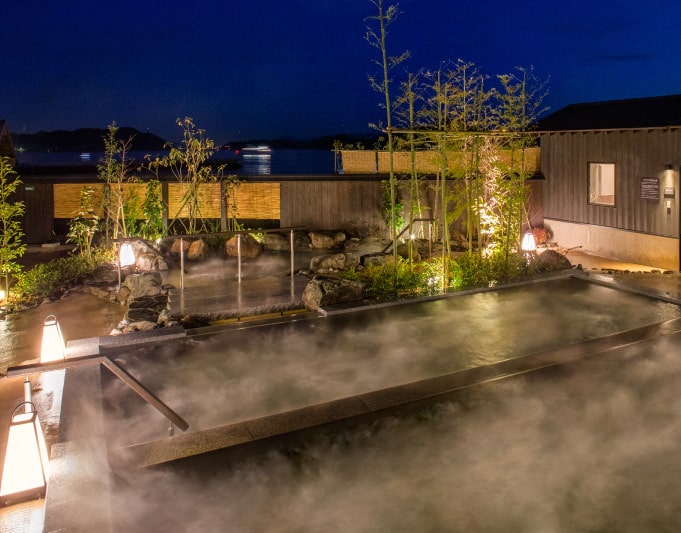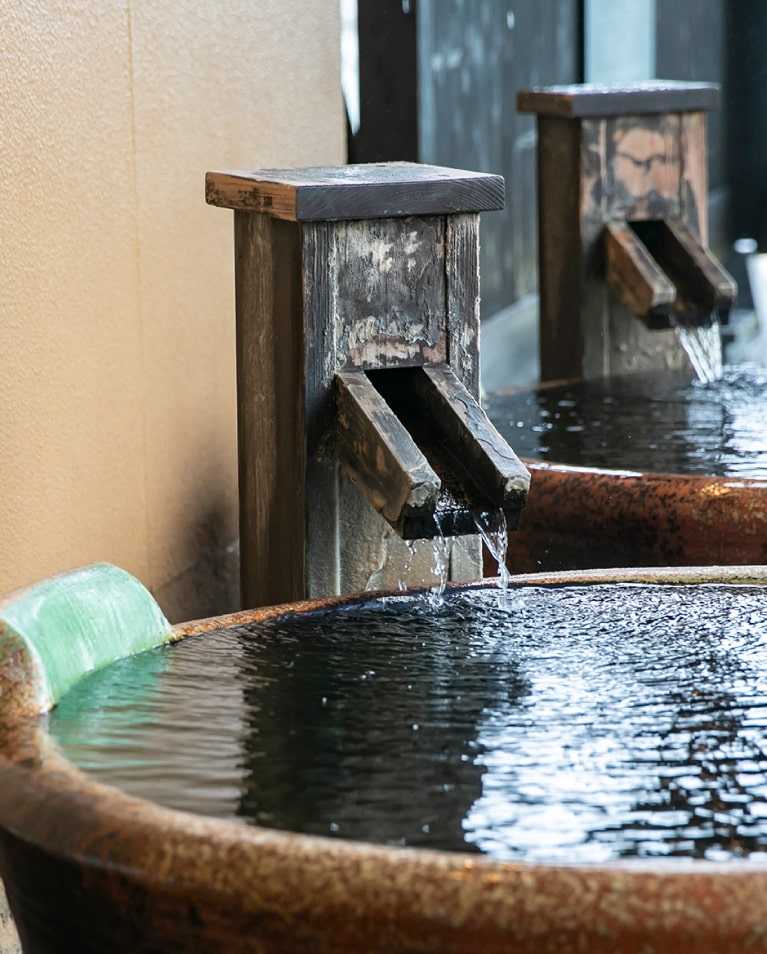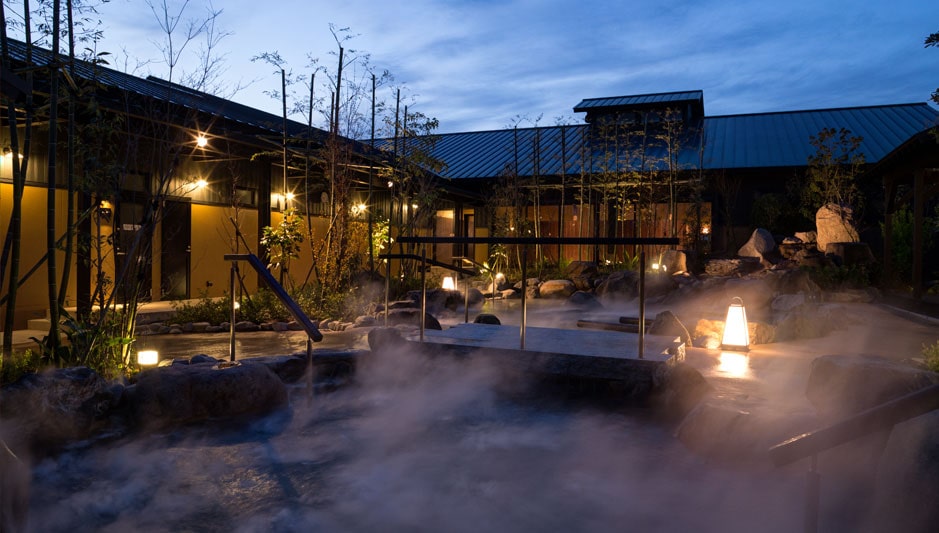 Access