(Limited time offer) Special Holy Night in Setouchi: Christmas Couple Plan, Yacht cruise Option, Christmas Special Dinner, Breakfast, Hot Spring Ticket included
Event Information
Why not spend a Luxurious Night with your Loved One at UNO HOTEL for Christmas?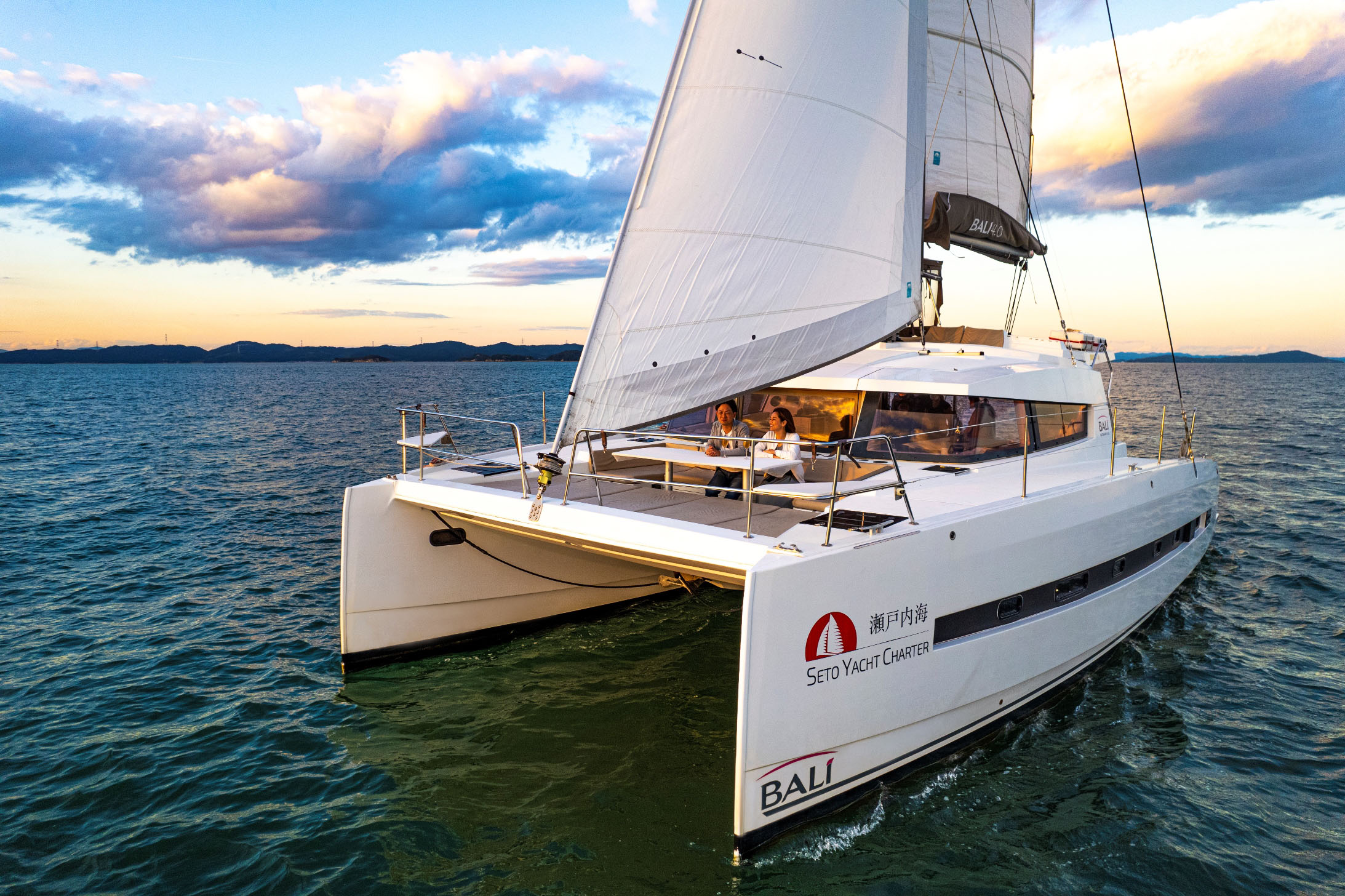 UNO HOTEL offers a Christmas Couple Plan from 12/17 (Friday) to 12/25 (Saturday) (* excluding 12/21) .
Take a Chartered Yacht Cruise to see the beauty of the Islands of Setouchi, and enjoy a Special CHRISTMAS-ONLY French Full-course Dinner in the evening.
Spend the night in our hotel's finest "Corner Suite Room" and start a refreshing day with UNO HOTEL's original morning … How would you like to experience such an ideal date?
---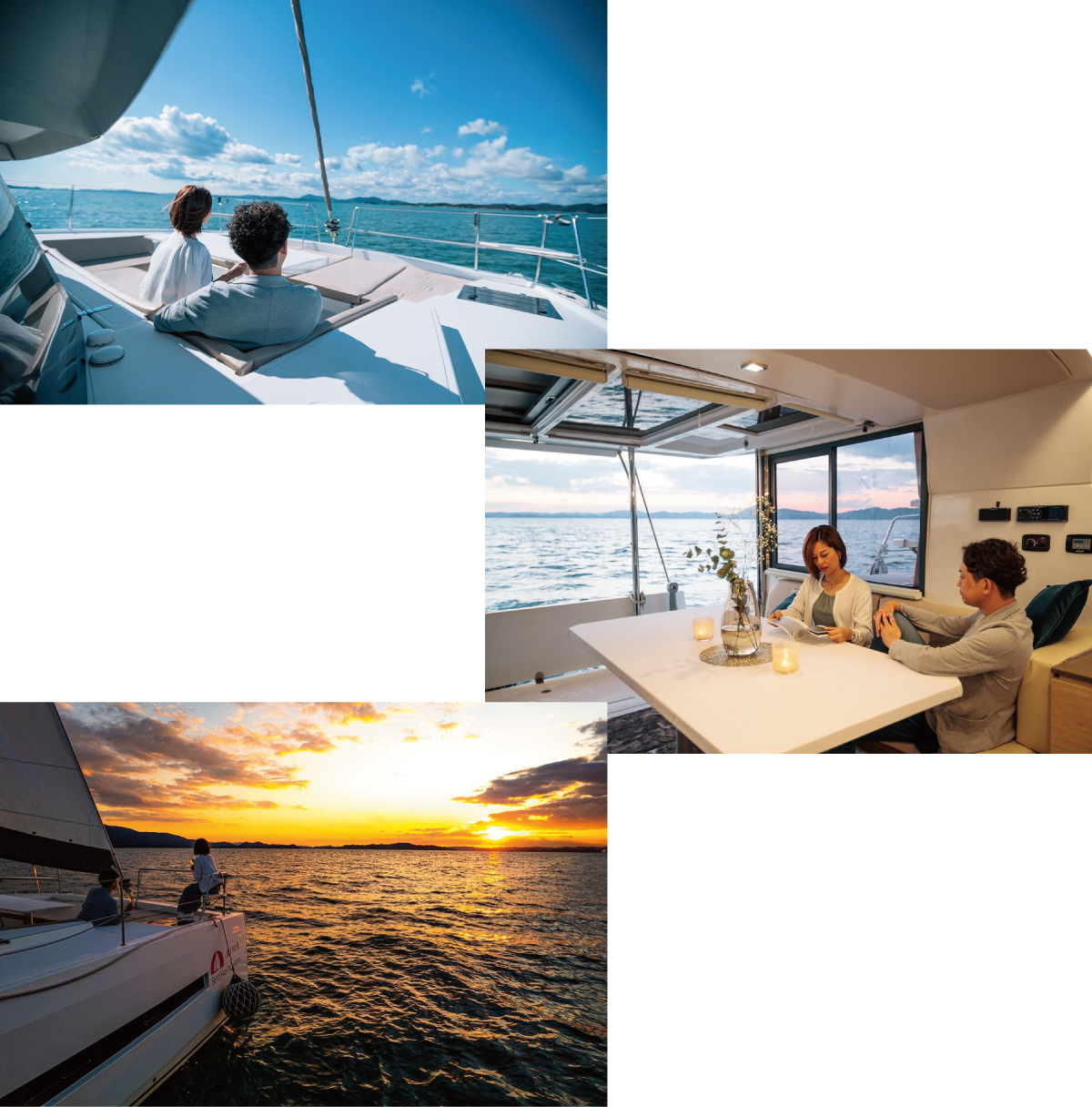 Chartered Yacht Cruise

(* Option)
You can enjoy the Seto Inland Sea while enjoying the special scenery, which can only be seen on a Private Yacht Cruise, which is perfect for Christmas memories. You can choose from two types of cruises: Lunch cruises and Sunset cruises.
Yacht Cruise (30,000 yen) and Lunch (3,300 yen / person) are optional.

For Lunch cruises, please pay at the Front Desk in advance before the cruise begins. For Sunset Cruises, please pay at check-in.
<Plan with lunch cruise>
(Payment of option fee) → Lunch Cruise 11:30 Departure → Lunch (* Option) → Hotel Check-in at approximately 15:00 → Dinner 17:30 or 20:30 start
<Plan with sunset cruise>
Hotel Check-in 15:00 (Payment of Option Fee) → Sunset Cruise 16:00 →Dinner scheduled to start at 20:00
---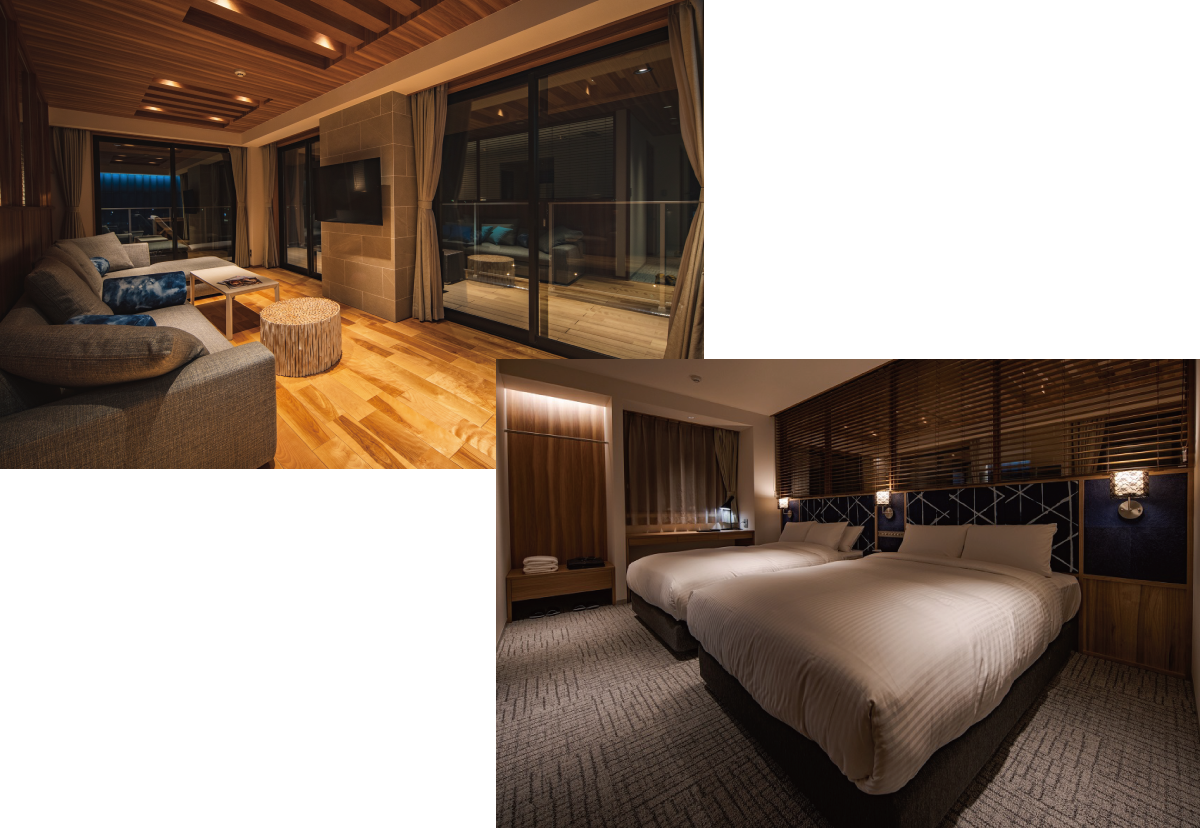 Accommodation "Corner Suite Room"
The accommodation room is the highest-class room "Corner Suite Room."
It is an open room with two-sided lighting, and you can enjoy the gentle transition of the sea view of Setouchi from the spacious living sofa and balcony to your heart's content.
The champagne included in the plan will be served in the room.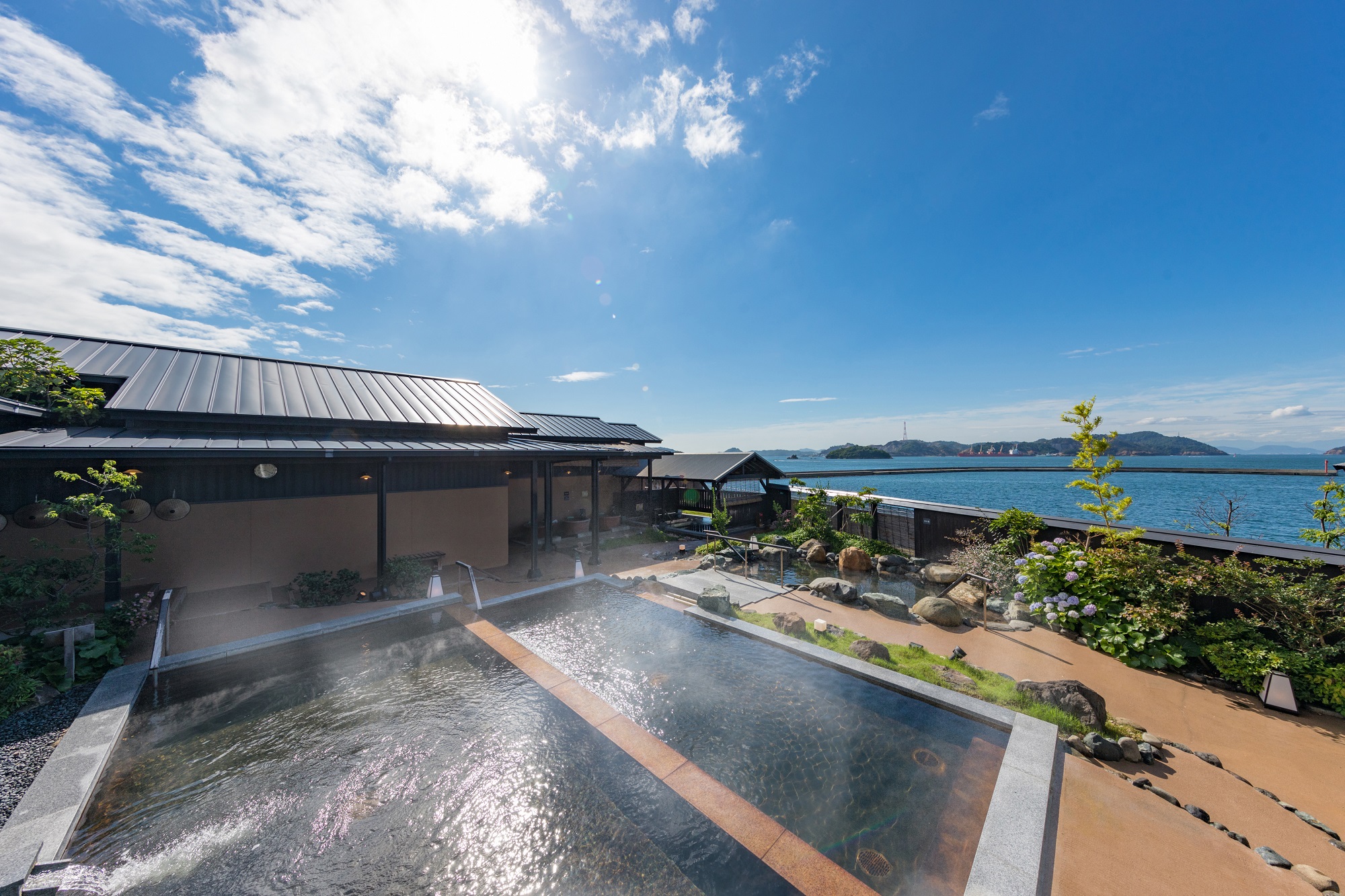 Natural hot spring – Setouchi Hot Spring Tamanoyu
In addition, a bathing ticket is included for a ONE-DAY Hot Spring bask at the "Setouchi Onsen Tamanoyu", right next to UNO HOTEL.
You can enjoy the hot springs as much as you like until check-out time!
---
MEALS
Dinner:"Christmas Limited French Full Course"
Amusee (Truffle Sable / Cauliflower Crab / Caviar Gougère)
Premiere (Takifugu raw spring roll tomato)
Deuxieme (Omar Scallop Meuniere)
Traisieme (foie gras Nagi beef sukiyaki)
Viande (Pigeon Soft-shelled Turtle Salmi Sauce)
Fermented (whey white fish fermented banana)
Poisson (grilled tilefish scales)
Avant Dessert (pistachio soft serve)
Dessert (Strawberry Shortcake)
Mignardises
Café
Morning "BLUNO Breakfast"

Juice (5 kinds of original juice)
Assorted steam vegetables
Yogurt, 2 kinds of homemade jam
Okayama Pottage
UNO Benedict Setouchi Nori Olandaise Sauce
Bread
Coffee / Tea
Please make a reservation for the Christmas Plan with Yacht Cruise by phone (Reservation only: 0863-33-1172). If you make a reservation from your smartphone, please tap the button below. [Reception Hours] 9:00 to 19:00
---
* There is also a plan without a Yacht Cruise. With this plan, you can choose a room other than the corner suite. (* Champagne is only available on plans with Yacht Cruises)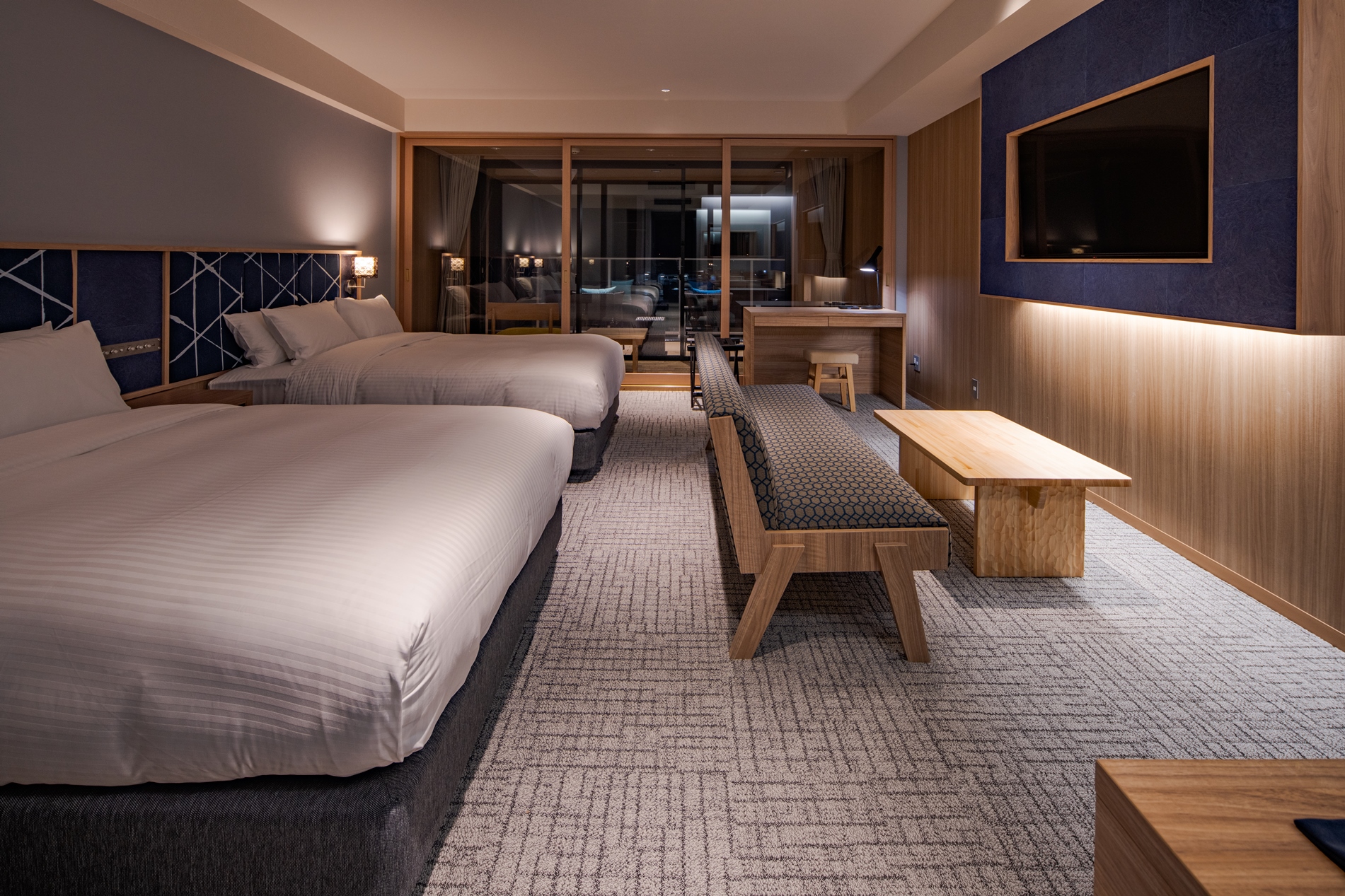 ---
■ Limited to 4 days! Christmas Live Music
Christmas songs on acoustic guitar Live music
When: December 17th (Fri), 18th (Sat), 24th (Fri), 25th (Sat)
Time: ①18: 00-18: 30 ②20: 30-21: 00 (Performances are twice each day)
Performance songs: Western & Japanese Christmas songs
Artist/Guitarist: Masahiro Washio

Born in Osaka Prefecture 1992/1/18
At the age of 15, he studied guitar lessons at a Vocational school, and graduated with top grades. He was awarded the Osaka Governor's Award for his activities when he was still in school, and had been active as a Professional artist since the age of 18 while attending school. He participated in many live performances, sessions and recordings. His current activities include jazz performances at hotels and restaurants, playing pops, rock and funk in session bands and backing bands, and playing solo guitar. 
---
The Christmas Lunch course is also held from December 17th (Friday) to December 25th (Saturday). Please make a reservation in advance before your arrival. (There is no regular lunch course during this period.)
Christmas lunch course ¥2,900
Appetizer (salad or hot vegetables)
Soupe (Christmas color pottage)
Pain (BLUNO roast chicken with lemon pepper flavor)
Dessert (Petit Bush Donoel)
Mignardises (Tree Guimove Snowball)
Cafe
---